O no it's getting down to the wire and today the hubs and I have gone through everything army so he can turn in what he needs to before he clears Ft. Hood. Other than that all the other appointments start tomorrow and the packing will begin shortly. I just need to make our cleaning appointment and
schedule
a
uhaul
and figure out what goes where, what is going to be chucked and so on. Now on to the fun stuff.
Thunder had their Squadron Ball this weekend and of course the day started off
stressful
. I went with another one of the wives to get our nails done but that wasn't our only task for the morning we need to find 2 baby shower gifts for some mutual friends of ours and accessories for the night. We ran from one part of town to the another and to every

Walmart

possible. But by 1230pm I was on my way home nails done, baby shower gifts at hand but hair was no where near ready. After a mini freak out and having the hubby yell at me that I was crazy I broke out the hot rollers and hair spray and was off to work on my hair. Before I knew it the boys were at the house ready to roll out to Austin and my hair was going to have to wait.
We got to Austin around 4pm and check into our hotel. Everyone ordered room service and I finished off my hair and makeup just in time. The ball was moved from the regular old hall her in town to the Hyatt Lost Pines in

Bastor

Tx

,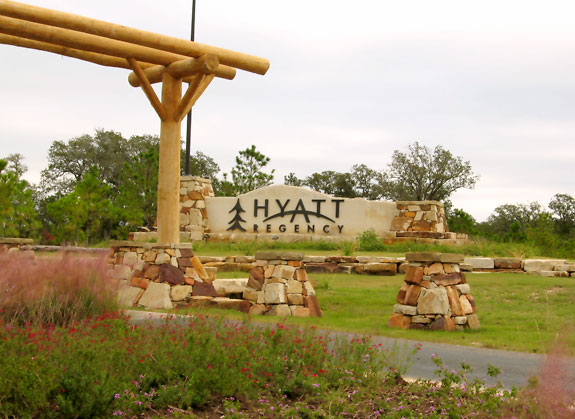 The place was gorgeous but it was a heck of a long ride just to get to the actual resort.
It was a great way to say good bye to all our friends we made here before we left. We

definitely

had a great time.
The rest of the weekend was filled with Baby Blue and Pink and lots of laughs. Now back to cleaning hope every ones having a great week

xoxox